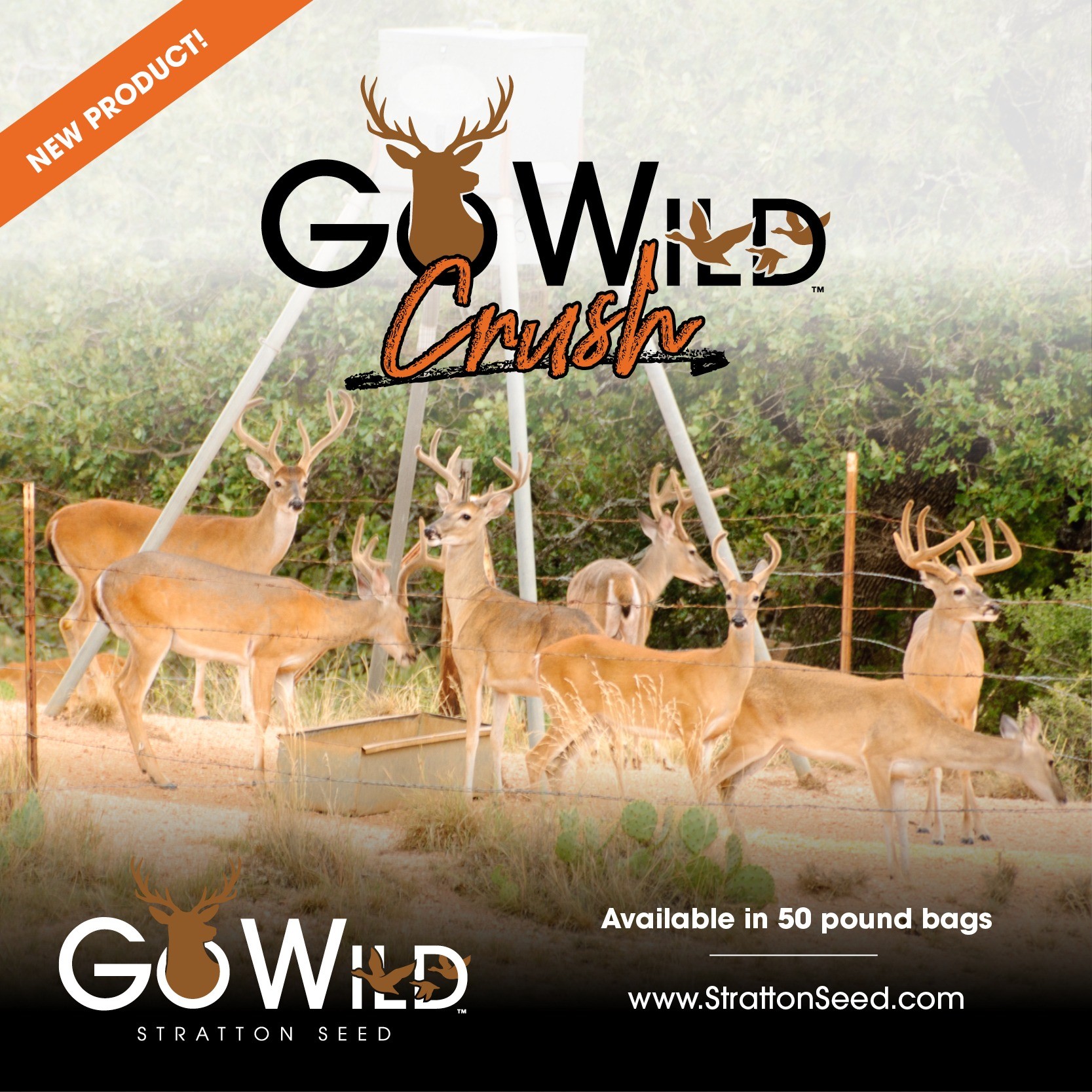 Deer season is upon us, and there's never been a better time to socially distance in the woods. In anticipation, Stratton Seed's Specialty Division recently introduced two new attractants, just in time to give deer hunters an edge.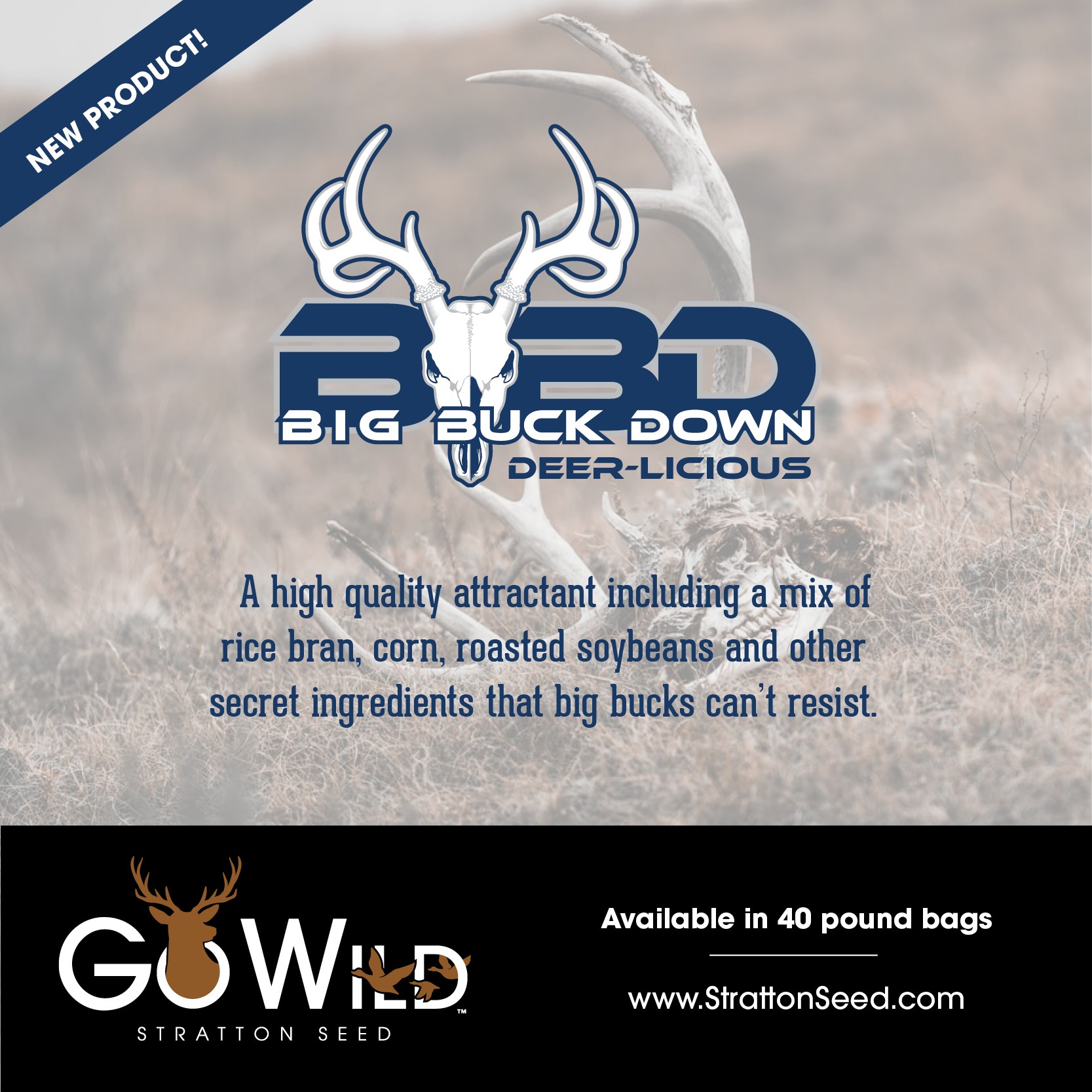 Big Buck Down consists of blended rice bran, corn, roasted soybeans and some other secret ingredients that will tempt those big bucks all day long. Not only is it tasty, but it's also nutritious with added protein to encourage antler growth. Available in 40-pound bags, Big Buck Down is the mix you need to attract this year's trophy and keep next year's growing strong.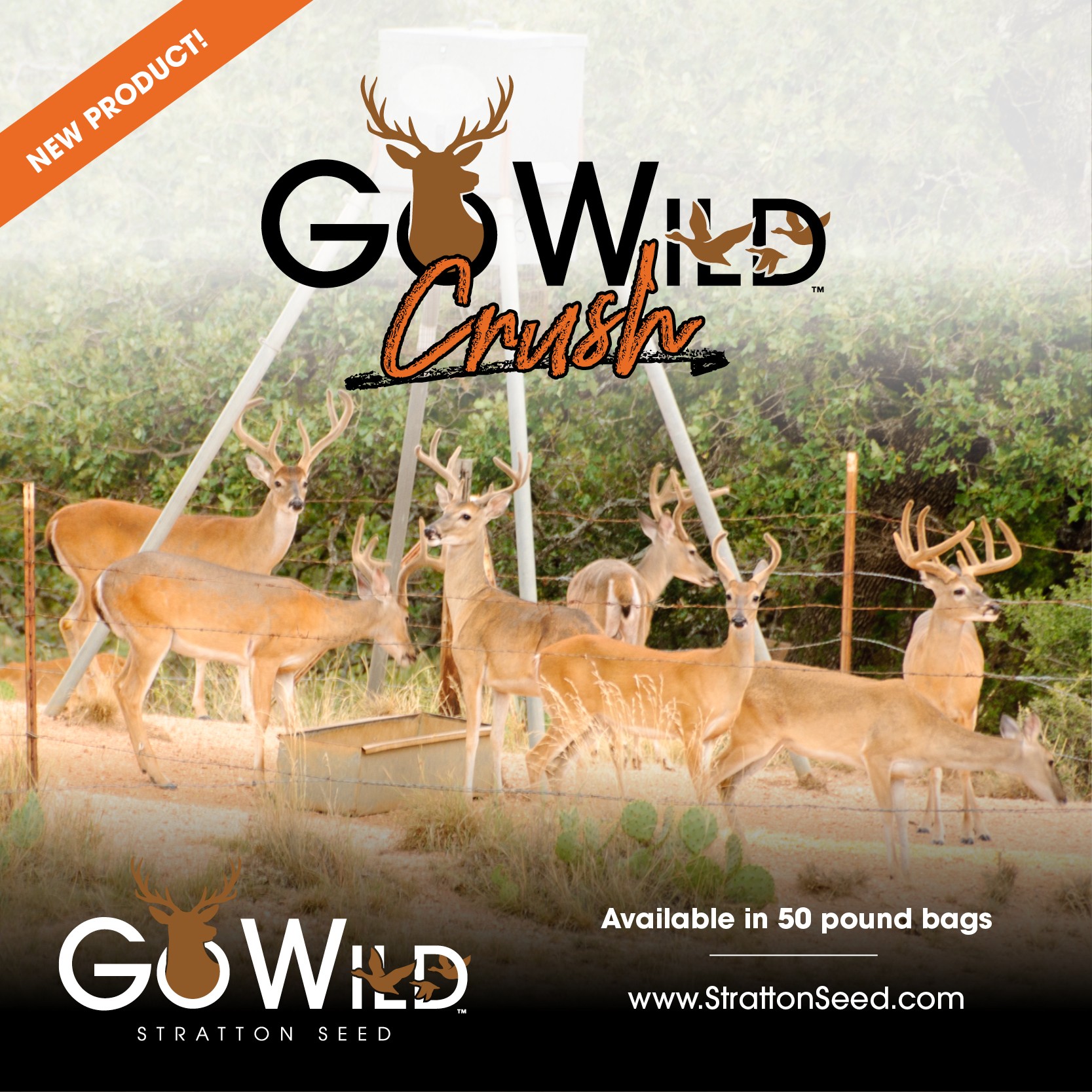 Go Wild Crush is a delicious snack that the deer won't be able to resist. Available in 50-pound bags, this blend packs a punch with rice bran, corn, roasted soybeans and an attractive peanut butter flavor that's sure to lure the local deer population to your spot time and again.
For more information on Stratton Seed's GoWild brands, give us a call or contact your local seed rep. We've got you covered.