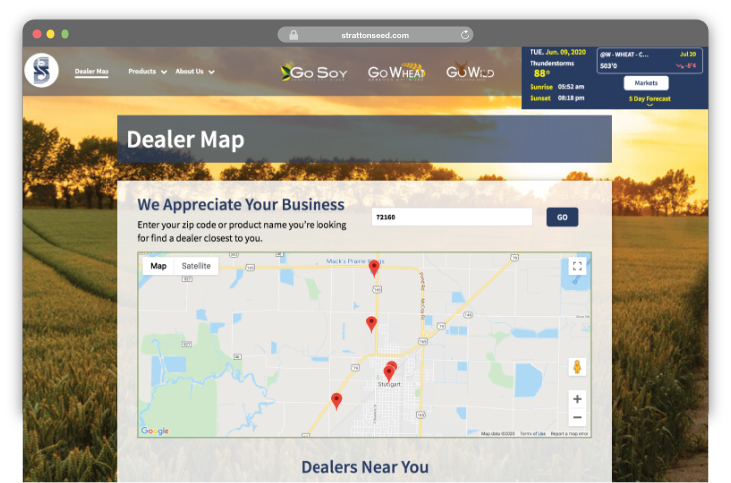 It's now easier than ever to find the Stratton Seed products you love! As we continue to grow our brand and add new products, we are always looking to find ways to make it easier for our customers to find them. So we are very happy to announce the addition of a new dealer map on our website! 
With our dealer map, customers can simply search for the nearest dealer that carries the product they're searching for. You can search by zipcode or by product type: soybeans, wheat, wildlife or rice. 
We are very excited to be able to bring this new feature to our customers and hope it improves your experience. As always, give us a call if you have a question about a particular product and we'll be happy to help you decide what would work best for you.