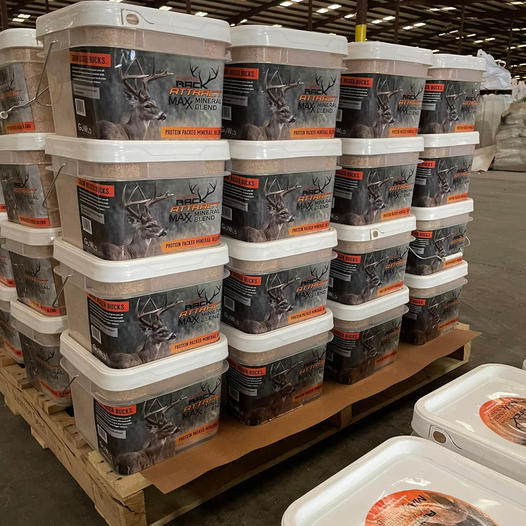 We are excited to announce that Roasted Rack Attract is expanding into a brand new product — Rack Attract Maxx! We have taken our popular attractant and fortified it with some key nutrition items that include calcium, phosphorus and multiple trace minerals. In fact, it has about three times the calcium and phosphorus levels than most other brands on the market, which means you can expect to see some big racks by the time hunting season is here.
This dual purpose attractant is sure to keep the deer cams busy this spring and summer. It can even be fed year round to not only sustain your herd, but also give them what they're missing in the winter months.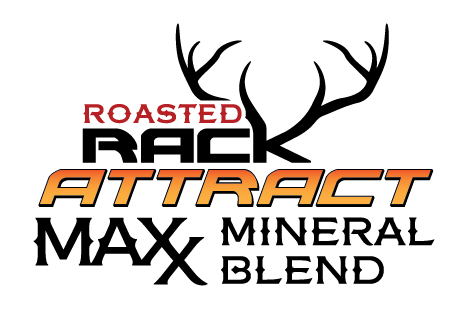 How to Use:
1. Find your spot — A secluded tree stump in the woods, an open grazing field… deer will eat it wherever you decide to put it!
2. Pour it out — Put out a little, or dump out the whole bucket. You can't give your herd too much of this great mineral mix!
3. Sit Back & Relax — Set your game camera, sit back and get ready to watch your deer thrive as they enjoy the delicious roasted flavor and keep coming back for more.
Where to Buy:
Roasted Rack Attract Maxx will be shipping out to a dealer near you soon, but if you can't wait until then, don't hesitate to get in touch with your local Stratton Seed rep to order today!