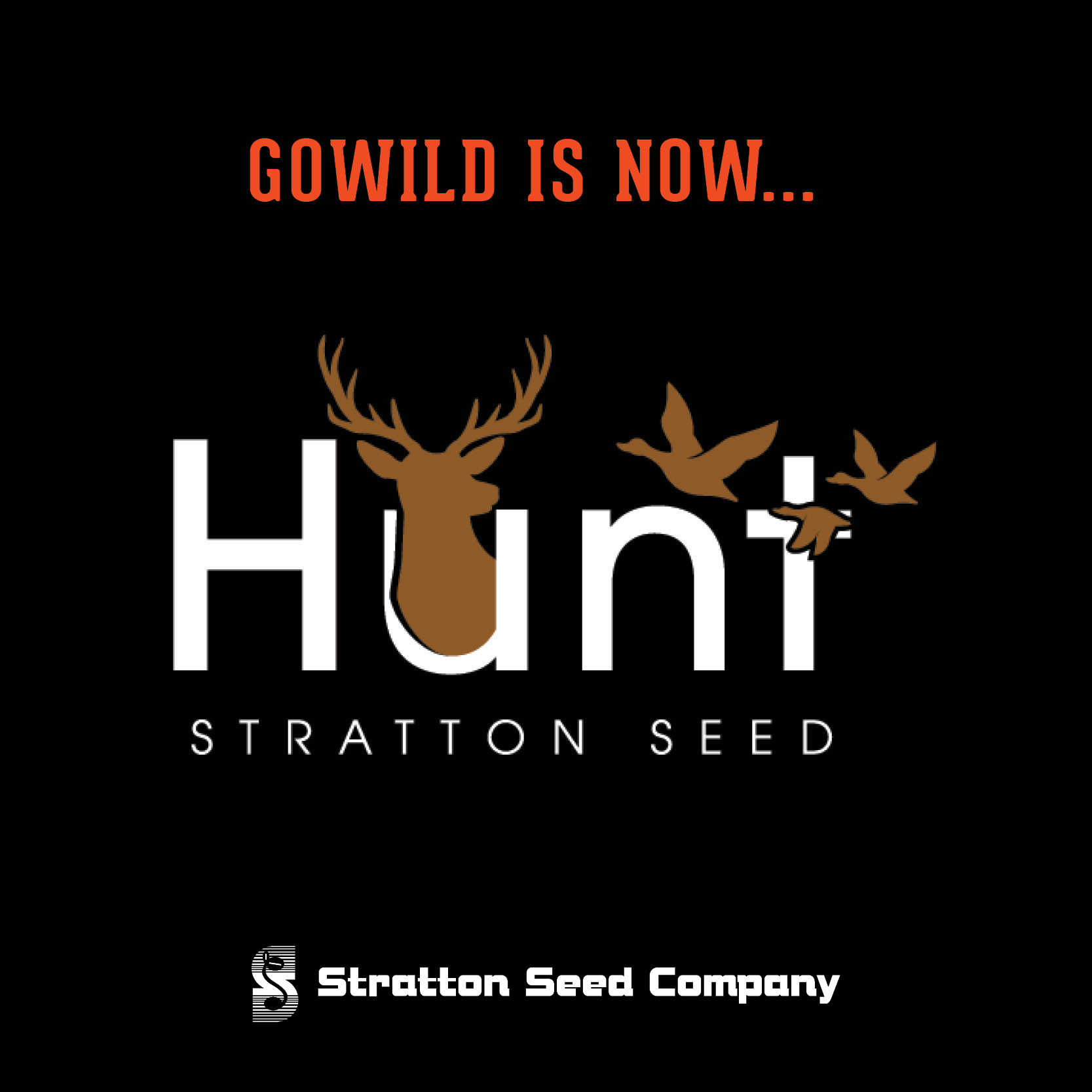 With each passing season, we experience new successes and acquire new insights to apply to next year's hunt. In the same spirit, Stratton Seed continues to provide innovative wildlife products and celebrate all that nature has to offer.
We're excited to announce the next step in our evolution. From this moment forward, our specialty wildlife division, GoWild, will be known as Hunt Stratton Seed.
New Name, Same Dedication
It's our honor to support hunters by developing superior blends that lay the groundwork for a successful season. Providing nutrient-packed forage, thick cover and irresistible attractants are our bread and butter. This new name reflects the focus and progress that have made our wildlife products what they are today.
Take a look at our wide selection of annual and perennial seed blends, delicious attractants and more at our website, or give us a call to learn more.